Even though we are still feeling some warm temperatures, Fall has arrived and I couldn't be more excited! Here are some things I got from Ashby recently!
Purse – $10 from Ashby
Merona Top – $10 from Ashby
Levi Jeans – $16 from Ashby
Ballet Flats – $10 from Ashby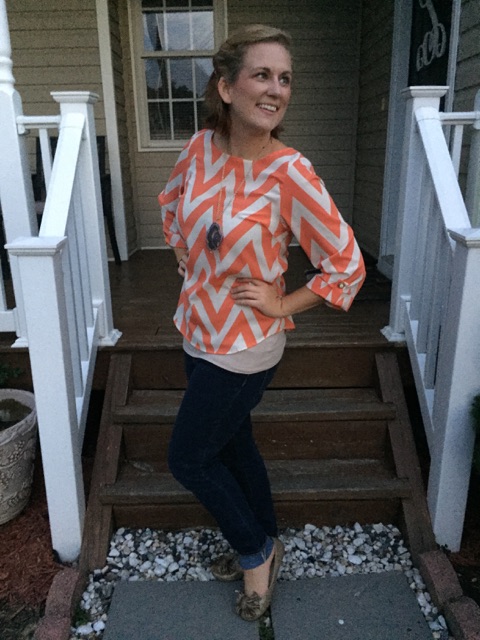 (Sorry for the poor quality! It was late, but I didn't want to miss an outfit!)
Dina Be Top – $14 at Ashby
Necklace – $18 at Ashby
Levi Jeans – $26 at Ashby
Another perk of shopping at Ashby is they have this really cool "Buy-By-The-Pound" bathtub where you buy clothes by the pound! All proceeds go to a local charity! "Ashby's Buy The Pound Tub charity for the month of September is freshSTART, a nonprofit organization that uses education and inspiration to empower single mothers. To learn more about their organization visit their facebook page https://www.facebook.com/pages/Fresh-Start-for-Single-Mothers-and-Their-Children/630046133747200?ref=hl or their website whatsnextfreshstart.org" – Ashby's Facebook
Have clothes to sell? Take them to Ashby any Tuesday, Wednesday, Thursday or Sunday and get Cash or Store credit! Then you can buy MORE clothes!