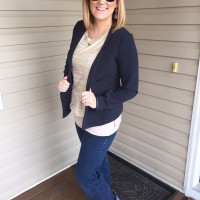 Happy Fall! OMG this is my favorite time of year. The crisp air (even if we had a few warm days), the colorful leaves and FALL OUTFITS! See what I snagged from Ashby this week!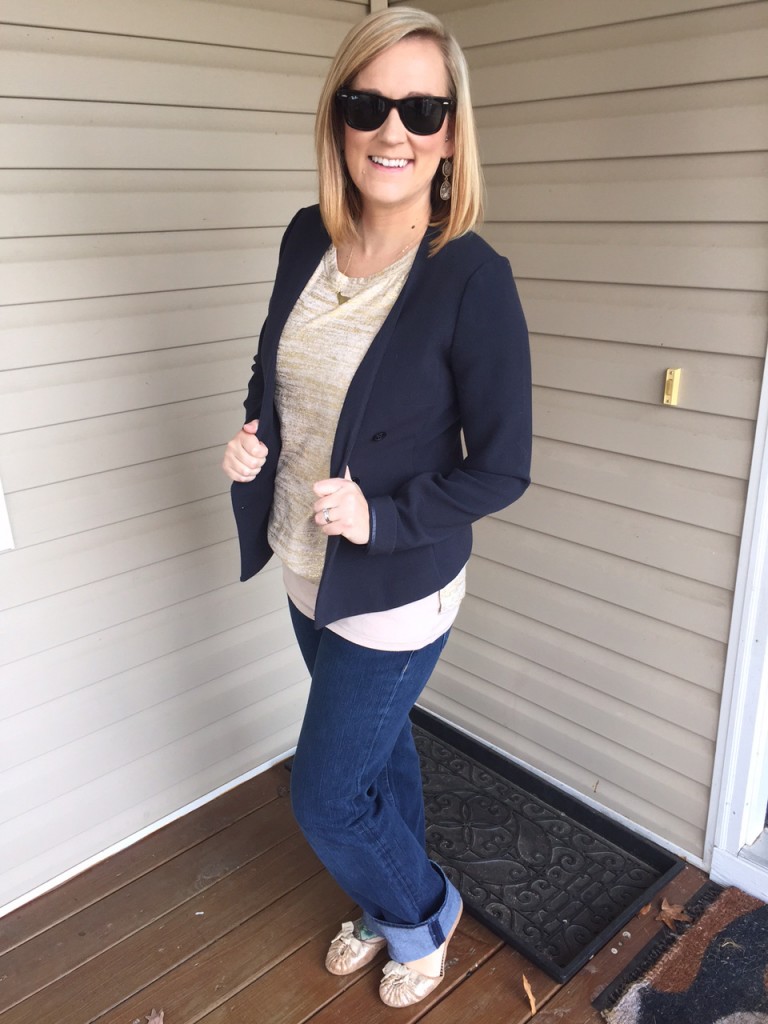 Rayban Sunglasses from Ashby $69 – Retail for $130+
Gap Blazer from Ashby
Gap Tshirt from Ashby $8
J Brand Jeans from Ashby's sister store – Clover (Ahem, these are maternity jeans…wink wink) – $69 – Retail for $214+
RVA Necklace from Ashby
Earrings from Ashby
(Shoes and tank from my closet)
This outfit goes to show you can get ENTIRE OUTFITS from Ashby to help spice up your closet! Their prices help your budget, too! On a REALLY strict budget? Check out their "Buy By The Pound Bathtub" items where you buy clothes by the pound and then all proceeds go to a local charity! This month, they are supporting Big Brothers and Big Sisters!
Visit Ashby in Carytown next to Mellow Mushroom!