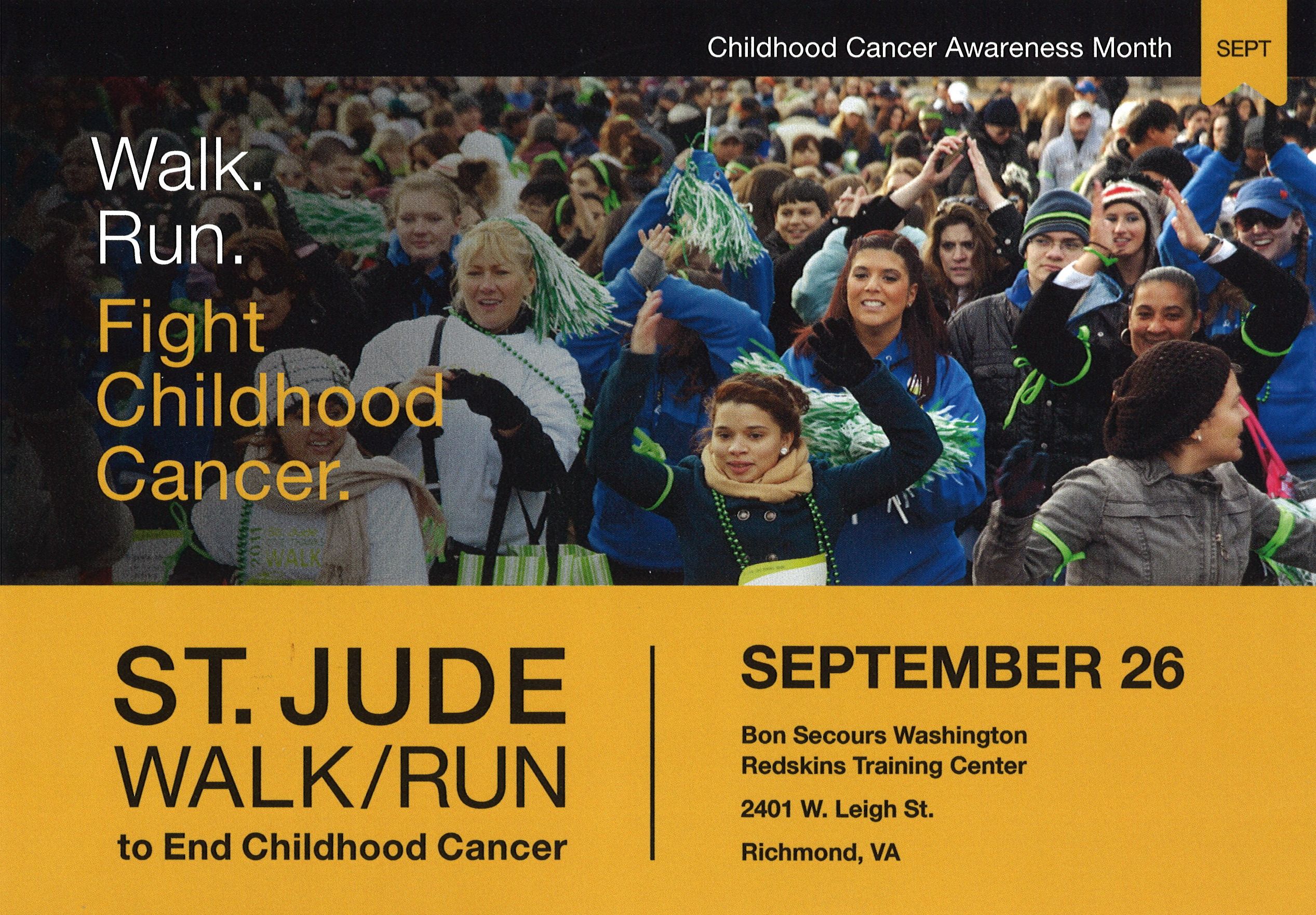 Join our supporters in 61 communities for the St. Jude Walk/Run to End Childhood Cancer this September during Childhood Cancer Awareness Month to raise funds for St. Jude Children's Research Hospital. This family-friendly event helps raise funds to support the lifesaving mission of St. Jude, where families never receive a bill for treatment, travel, housing or food — because all a family should worry about is helping their child live.
About St Jude Children's Research Hospital
St. Jude Children's Research Hospital, founded in 1962, is a pediatric treatment and research facility focused on children's catastrophic diseases. It is located in Memphis, Tennessee, and is a nonprofit medical corporation.
Discoveries at St. Jude have completely changed how doctors treat children with cancer and other catastrophic illnesses. Since St. Jude was established, the survival rate for acute lymphoblastic leukemia, the most common type of childhood cancer, has increased from 4 percent in 1962 to 94 percent today. During this time, the overall survival rate for childhood cancers has risen from 20 percent to 80 percent. St. Jude has treated children from across the United States and from more than 70 countries. Doctors across the world consult with St. Jude on their toughest cases. Also, St. Jude has an International Outreach Program to improve the survival rates of children with catastrophic illnesses worldwide through the transfer of knowledge, technology and organizational skills.