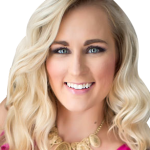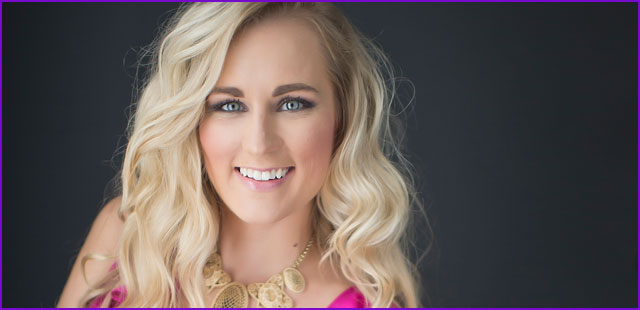 email Allie   |   Facebook   |   Twitter   |
My obsession for RVA started after I left to move to Nashville, TN. I'm from here, but have also lived in Auburn, AL and Nashville. While away in Music City, I realized how much I missed this AMAZING TOWN!
This is my second go-round at HOT and I am totally stoked to be back with a great station/city/music culture.
MY CELEBRITY CRUSH IS: Wentworth Miller, even if he does play for the other team. It used to be Shia LaBeouf until he fell off the Twitter deep end.
THE SONG THAT I RAP THE BEST: "Love the Way you Lie" by Eminem and Rhianna. Well…I technically only know the 3rd rap part by Eminem. It's legit.
I HAVE A FEAR/PHOBIA OF: I'm not telling you because spiders will start popping up in my studio. Oops.
IF I COULD HAVE DINNER W/ 1 PERSON IT WOULD BE: Katy Perry, just to see if she smells like cotton candy. And so we could be besties.
IF I WASN'T WORKIN' AT HOT I'D BE: a stripper. I like to dance. Just kidding. I'd be and am a photographer.
I BET YOU DIDN'T KNOW I: enjoy being in the mosh pit during rock shows and in the balcony for pop shows. Rock shows are more of a workout protecting yourself from the other crays. Pop shows – I like to be able to see all the stage and theatrics from above.
MY FAVORITE DVD IN MY COLLECTION IS: Out Cold, Elizabethtown and the ENTIRE TWILIGHT SAGA! (Classics, I know.)
MY GUILTY PLEASURE TV SHOW IS: Dexter, Walking Dead, Weeds, Girls, and Prison Break. (And I wonder why I get nightmares…) I also dig Modern Family.
I HATE: putting my sandwich in plastic bag. But only the ZIPLOCK brand. It makes my sandwich taste like plastic. I normally put it in foil. No plastic taste = Happy Allie.
The Latest from Allie

Happy, Happy Day! It's Tuesday which means you can take items to Ashby to sell! Yes, you read that correctly. You can sell your clothes and get cash or store credit! I always recommend store credit because